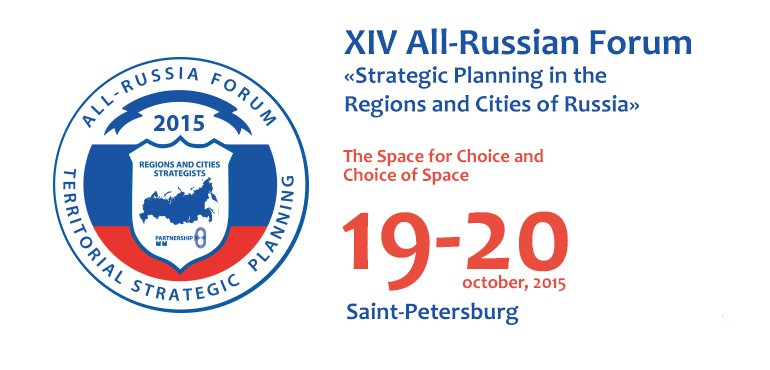 2015 Forum Theme
The Space for Choice and Choice of Space
Íîâîñòè
[2015-09-24] / Regional Competitiveness Index RCI-2015 will be presented at the Forum
On October 19, 2015 Within the round table "Increasing Regional Competitiveness: New Challenges" the organizers AV Group and Regions-Russia Association will present "Regional Competitiveness Index RCI-2015» ©, including top-7, top - 20 and top - 40 regions that are indexed in terms of competitiveness.
One of the key themes of the round table will be discussion about the "live" system of future control - an integrated balanced system of governance aimed at sustainable development.
Participation in the event has already confirmed by Igor Galas, Minister of Economy of the Krasnodar Region; Dmitry Grazhdanov, Head of Strategic Planning Department, Yaroslavl Region; Sergey Yukhachev, Head of Department of Economic Policy, Tambov Region; Anatoly Chumarin, Head of Economy Department, Lipetsk Region; Vladimir Gritskikh, Head of Project Department, NPO «Regional Fund for Social and Economic Development «Tugan IL».
It is expected that the round table will also be attended by representatives of Kaluga, Kemerovo, Lipetsk and Rostov regions, Republic of Tatarstan and Krasnodar Region. More information about event can be found on the Forum's website:
http://www.forumstrategov.ru/rus/program/stol47.html
Location
Hotel Park Inn Pribaltiyskaya, St Petersburg, Korablestroiteley str.,14