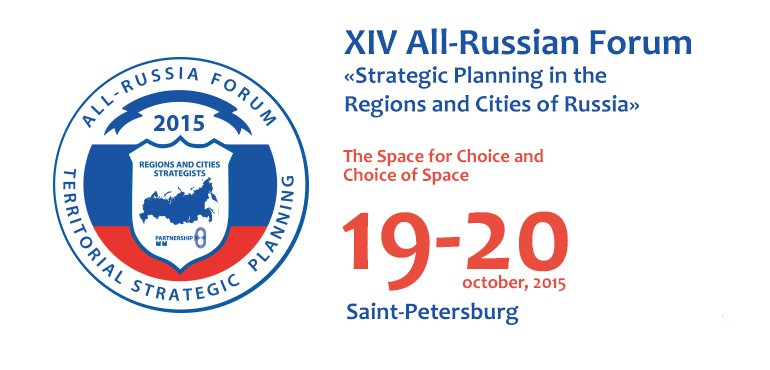 2015 Forum Theme
The Space for Choice and Choice of Space
Partners & Sponsors
If you are interested in being a Forum sponsor, we invite you to review the sponsorship package. For more information and to explore becoming a Forum sponsor, please contact us.
General Partner
RNG - oil and gas of the Eastern Siberia!
RNG is developing the Eastern Blocks of Srednebotuobinskoe oil-gas condensate field, one of the key fields of forming oil and gas province of the Eastern Siberia. RNG is a member of Eastsib Holding group of companies, which conduct development of 4 oil-gas fields in the Eastern Siberia.
Forum Partners
Eurasian Development Bank is an international financial institution founded by Russia and Kazakhstan in January 2006 with the mission to facilitate the development of market economies, sustainable economic growth and the expansion of mutual trade and other economic ties in its member states. The member states of the Bank are the Republic of Armenia, the Republic of Belarus, the Republic of Kazakhstan, the Kyrgyz Republic, the Russian Federation, and the Republic of Tajikistan.
Read more at http://www.eabr.org
Russian Economic Developers Association (ASSET)
Russian Economic Developers Association (ASSET) incorporates individual practitioners, scientific workers, experts and consultants, engaged in fostering economic development of cities and regions. The principal goal of the Association is to foster socio-economic development of Russian regions through formation of the community of high professional territorial development experts.
Sponsor
State Corporation "Bank for Development and Foreign Economic Affairs (Vnesheconombank)"
The development of the economy requires huge public investment.
State Corporation "Bank for Development and Foreign Economic Affairs (Vnesheconombank)" is one of the key instruments of the state investment strategy.
Vnesheconombank arranges financing for projects of state importance in infrastructure and innovations, actively engages in implementing projects intended for developing high-tech exports, enhancing efficiency of natural resource utilization and improving environment. The Bank participates in delivery the SME support agenda.

Sponsors of action
JSC "Russian Railways" is one of the largest rail companies in the world. It operates the railways network of 85,3 thousand km. 100% of its stock belongs to the Russian Federation. Russian Railways carries more than 1 billion passengers a year and ships up to 45,3% of the country's cargo turnover*.
* including pipelines
Read more at http://eng.rzd.ru/
Peter the Great St.Petersburg Polytechnic University


St.Petersburg Polytechnic University was founded in 1899. Recently SPbPU became "National Research University", also known in Russia and abroad as Polytechnical Institute — a recognized Russian and world-wide leader in the field of higher engineering and economic education. Currently it also remains at the leading positions in the rating of Russian engineering higher educational institutions.
Read more at http://www.spbstu.ru/
NEWS
16.12.2015 : Final Recommendations to XIV All-Russian Forum

Final version of recommendations about the actions of XIV All-Russian Forum "Strategic Planning in the Regions and Cities of Russia: The Space for Choice and Choice of Space" is published on the Forum's site in the section Materials.
Location
Hotel Park Inn Pribaltiyskaya, St Petersburg, Korablestroiteley str.,14