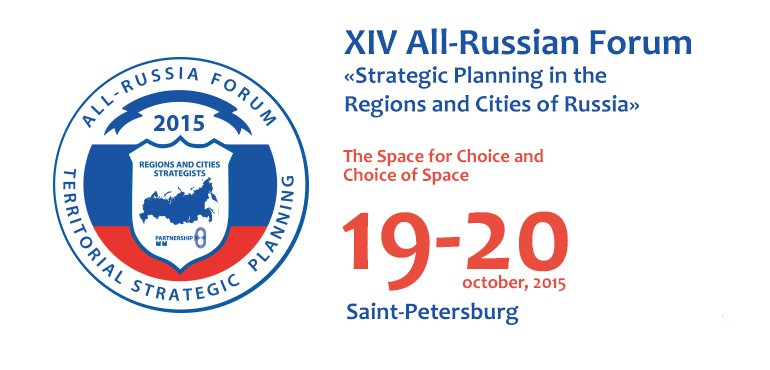 2015 Forum Theme
The Space for Choice and Choice of Space
Accomodation and Transfer
Additional services:
Accomodation in Hotel Park Inn Pribaltiyskaya - official Forum hotel or in other St. Petersburg hotels
Transfer from the airport (station) to Hotel and back
Application for accomodation and transfer

On behalf of Forum Organizers all additional services (accommodation, transfer from airport/station to Hotel and back etc.) are provided to Forum participants by OASIS- Travel & Congress Services.

Phone: + 7 (812) 4000-300 (add. 202)
Mob.: + 7 921-756-54-05
Fax: + 7 (812) 4000-304
e-mail: info@oasis.spb.ru
Contact person: Olga Smirnova
NEWS
16.12.2015 : Final Recommendations to XIV All-Russian Forum

Final version of recommendations about the actions of XIV All-Russian Forum "Strategic Planning in the Regions and Cities of Russia: The Space for Choice and Choice of Space" is published on the Forum's site in the section Materials.
Location
Hotel Park Inn Pribaltiyskaya, St Petersburg, Korablestroiteley str.,14