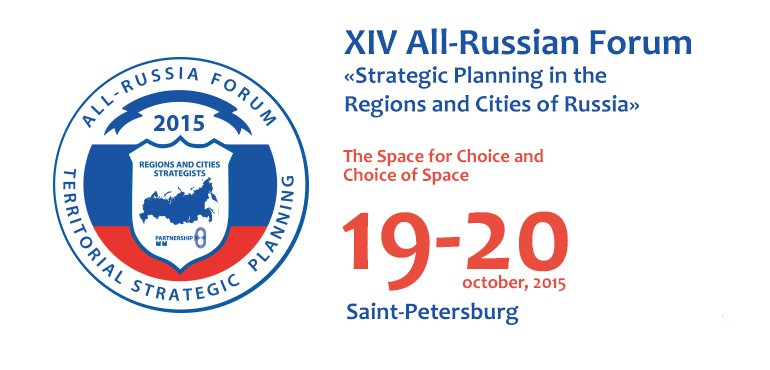 2015 Forum Theme
The Space for Choice and Choice of Space
Íîâîñòè
[2015-08-18] / Ministry of Economic Development of the Russian Federation held the meeting of the Comission for organization of the XIV All-Russian Forum "Strategic Planning in the Regions and Cities of Russia: The Space for Choice and Choice of Space"
Elena Chuguevskaya, Director of the Department of Strategic and Spatial Planning, was the moderator of the meeting, which was attended by representatives of relevant departments of the Ministry, State Duma of the Russian Federation, ICSER "Leontief centre", JSC "Russian Railways", Vnesheconombank, Higher School of Economics and Union of Architects of Russia.
Participants of the meeting discussed the preparation for the Forum, made proposals for revision of the program, approved the additional shares of the Forum and the adjusted plan of information campaign. Comission had referred the greeting by Sergey Naryshkin, Chairman of the State Duma of the Russian Federation, to organizers, participants and guests of the Forum.
Participants of the meeting discussed the main thematic blocks of the Forum: use of 172-FL ("On the strategic planning in the Russian Federation"), technologies of strategy development, international and cross-border cooperation, territorial planning.
Particular attention of the Commission involved in the preparation of the Forum's program, which has already included at the advanced stage more than 30 shares, expert round tables, meetings and foresights.
Location
Hotel Park Inn Pribaltiyskaya, St Petersburg, Korablestroiteley str.,14