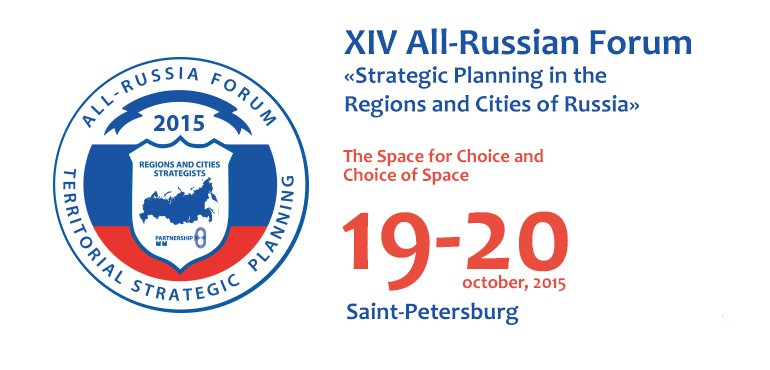 2015 Forum Theme
The Space for Choice and Choice of Space
Íîâîñòè
[2015-10-19] / Surgut, Tyumen and Krasnodar Headed Integral Rating of Russian Cities
Anton Finogenov, General Director of Institute of Spatial Planning "Urbanika", presented new integrated rating of the hundred largest cities in Russia at the Forum of strategic planning. Surgut, Tyumen and Krasnodar are at the rating top. Top 10 places in 2015:
1. Surgut
2. Krasnodar
3. Tyumen
4. Ufa
5. Sochi
6. Yekaterinburg
7. Stavropol
8. Nizhnevartovsk
9. Yuzhno-Sakhalinsk
10. Moscow
The main criteria were housing, congestion of the transport system, availability of modern formats consumption, crime level, possibility of acquiring property, level of expenditure on housing, purchasing power and many others. Rating included cities with a population over 173,000 people. Rating based on official data of Rosstat, major consulting and real estate agencies and research institutes.
Location
Hotel Park Inn Pribaltiyskaya, St Petersburg, Korablestroiteley str.,14