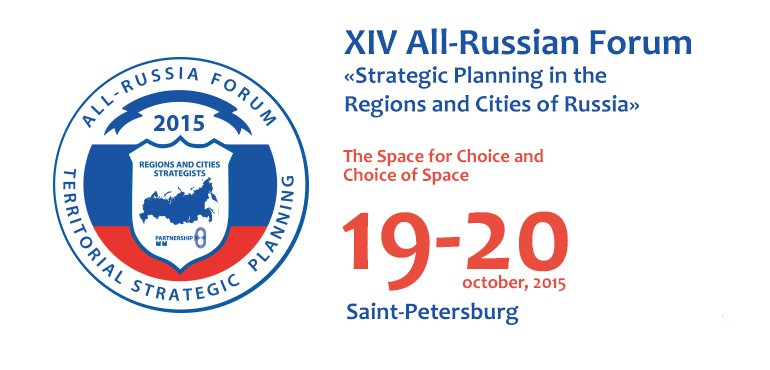 2015 Forum Theme
The Space for Choice and Choice of Space
Programme
20.10.2015

P7b

14.45-16.30

Expert Panel

Management Strategy - from Document to the Result
Summary
Issues of strategy realisation is often neglected. However, it is the implementation of strategies, concepts and other documents of planning and forecasting of socio-economic development, that remains a sore point. To some extent, this has led to the devaluation of the institution of regional strategies. Analysis and comparison of best practices to create and use mechanisms for the implementation of regional strategies can provide significant support to the development of the institute of strategic planning at the level of the subjects of Federation. Questions for discussion:
• is it possible to adapt the system of strategic planning to the requirements of the existing institutions of regional bureaucracy or it is needed to adapt regional management structures to work in a long-term strategy development?
• how can modern educational, managerial and information technologies be useful in introduction of strategic planning and management by objectives into the work of regional authorities, and which risks can be created by their use?
• planning the future - how will the system of region management look like on the horizon of strategic planning (in 2025, 2030, 2040 years)?

Organizers: The Committee for Economic Development and Investment Activities of the Leningrad Region
Attention! This module displays only registered moderators and speakers. Download the full version of the Concept:
Äîêëàä÷èêè
Yalov Dmitry, Leningrad Region Administration. Vice-Governor - Chairman of the committee for Economic Development and Investment Activity

On the system of implementation of the Strategy of socio-conomic development of Leningrad region
| | |
| --- | --- |
| | Kisel Anna, Ministry of Economic Development of the Russian Federation. Head of the division of integrated strategic planning and socio-economic development of territories |
| | |
| --- | --- |
| | Khodachek Alexander, Higher School of Economics - Saint Petersburg. President |
| | |
| --- | --- |
| | Bumagin Eugene, Saint-Petersburg Chapter PMI. President |
| | |
| --- | --- |
| | Kozyrev Aleksandr, North-Western Institute of Management of the Russian Federation Presidential Academy of National Economy and Public Administration. Deputy Head of Department of Strategy of territorial development and quality of life; professor |
| | |
| --- | --- |
| | Makushkin Alexey, Center for Strategic Research. Director for Economic and International Studies |
| | |
| --- | --- |
| | Shepilov Alexander, Representative Office of the Chelyabinsk region at the Government of the Russian Federation. Head |
Moderators
Gerasimov Roman
Leningrad Region Administration. Russian journalist, TV host, business coach
Organizers
Materials
Location
Hotel Park Inn Pribaltiyskaya, St Petersburg, Korablestroiteley str.,14