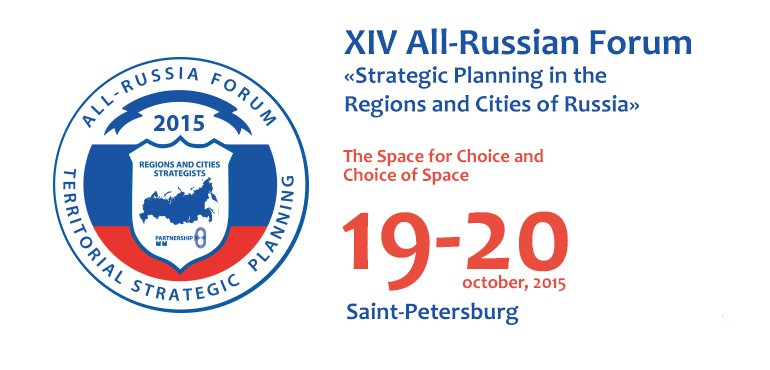 2015 Forum Theme
The Space for Choice and Choice of Space
Information Partnership

Invite mass media to become information (general) partners of Forum.

Only informational partners have a right to distribute printed materials on the territory of Forum, participate in round tables and get exclusive interviews with key figures of Forum.

Logos and information about general partners will be distributed among the participants of Forum, placed on official web-site of Forum (interactive link), information stands and posters, press-releases, printed publications published after Forum.
NEWS
16.12.2015 : Final Recommendations to XIV All-Russian Forum

Final version of recommendations about the actions of XIV All-Russian Forum "Strategic Planning in the Regions and Cities of Russia: The Space for Choice and Choice of Space" is published on the Forum's site in the section Materials.
Location
Hotel Park Inn Pribaltiyskaya, St Petersburg, Korablestroiteley str.,14