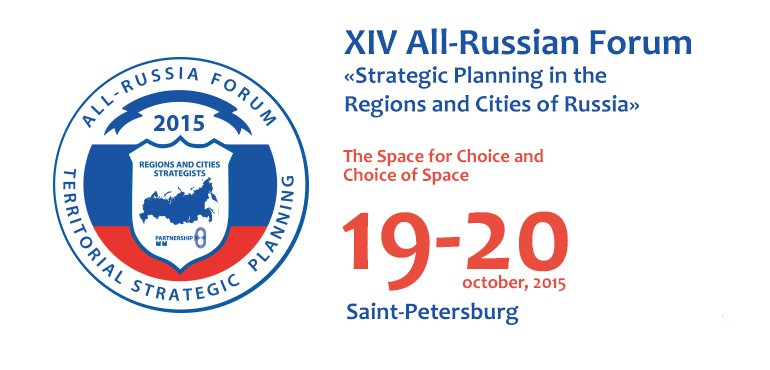 2015 Forum Theme
The Space for Choice and Choice of Space
Programme
20.10.2015

A1

16.45-18.30

Round Table

Events in the Life of Cities and Regions: Economies of Scale
Summary
Events and mega-events form a positive image of the territories and provide the growth of prestige at the international scene. Events stimulate the implementation of new infrastructure projects, encourage the increase of tourist flows and allow improving awareness of cities and regions. Russian cities and regions are actively involved in the eventful race. Festivals, food shows, patriotic marches, business and cultural activities become an integral part of life in modern cities and regions. Russia is experiencing a boom of attracted mega-events: Summit SCO, BRICS, Winter Olympic Games "Sochi 2014", Formula One and FIFA World Cup. Questions for discussion:
• What events need cities and regions?
• How to turn local events to international events?
• What are the steps after the mega-event?
• How to make the infrastructure after mega-events work for the city?
• How do events affect on the cities and regions brand?

Organizers: Autonomous Non-Commercial Organization «North-West Development and Investment Promotion Agency», St. Petersburg State University of Economics
Attention! This module displays only registered moderators and speakers. Download the full version of the Concept:
Äîêëàä÷èêè
| | |
| --- | --- |
| | Shadrin Artem, Ministry of economic development of the Russian Federation. Director of Department of social Development and Innovations |
| | |
| --- | --- |
| | Maletkina Elena, ST. PETERSBURG COMMITTEE ON TOURISM DEVELOPMENT. Deputy director general |
| | |
| --- | --- |
| | Alexeev Sergey, ExpoForum International. Vice-president |
Yanut Ekaterina, EY in St. Petersburg. Manager, Head of Hospitality and Leisure Advisory Services in St. Petersburg, Real Estate Consulting and Valuation Department, EY

Impact of mega sports events on the image and the development of their territory
Moderators
Khodko Slava
North-West Development and Investment Promotion Agency. Chairman of the North-West Development and Investment Promotion Agency, Executive Director of the Association of Russian Innovative Regions
Organizers
Materials
Location
Hotel Park Inn Pribaltiyskaya, St Petersburg, Korablestroiteley str.,14