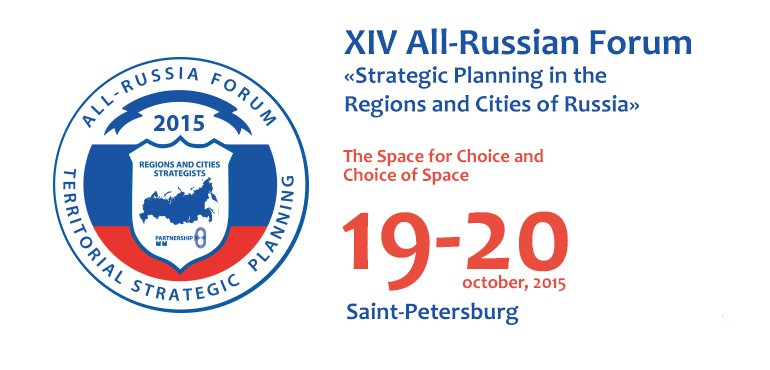 2015 Forum Theme
The Space for Choice and Choice of Space
Programme
19.10.2015

C7e

17.15-19.15

Round Table. Session 2

Areas of Cross-border Cooperation in Russia: Comparative Analysis
Summary
Cross-border location of regions is an important competitive advantage, which allows to actively utilize international cooperation for socio-economic development opportunities. Asia Pacific, CIS, Baltic and Arctic regions open up new opportunities for cooperation, which are not always obvious. To identify new trends, reveal the potential and make the right choice - these are the main tasks which scientific community is ready to solve. Questions for discussion: - Forms of Crossborder Cooperation;
- Ways of revealing regional potential;
- Updating the Crossborder Cooperation Concept;
- Establishing new Association of Border regions;
- Development of the state support program for border areas;
- Possibilities of utilizing the experience of EU cross-border cooperation in other areas.
Organizers: Ministry of Economic Development of Russian Federation, Ministry of Foreign Affairs of Russia, Commitee for External Relations of St. Petersburg, ICSER Leontief Centre
Attention!
This module displays only registered moderators and speakers. Download the full version of the Concept:
Concept
Äîêëàä÷èêè
Makhmutov Timur, Russian International Affairs Council. Deputy Program Director, Russian International Affairs Council (RIAC)

Potential of international cooperation for the development of crossborder areas in the Russian Arctic
Petrovsky Vladimir, Russian International Affairs Council. Chief Research Fellow at the Centre for Russian–Chinese Relations Studies and Forecasting of the Institute of Far Eastern Studies of the Russian Academy of Sciences, RIAC Expert

Crossborder cooperation between Russia and the Asia-Pacific countries
Abramov Aleksandr, Far Eastern Federal University. Director of Russian Asia Pacific Integration and Development Center

Socio-economic development of the Far East: new challenges and business models
| | |
| --- | --- |
| | Tikhonova Elena, Ministry of Economic Development. Minister |
Goleva Natalia, State Committee of the Pskov region for economic development and investment policy. head of the external economic relations department

Pskov region: cross-border location as a tool for socio-economic development of the region
| | |
| --- | --- |
| | Kapyrin Igor, Ministry of Foreign Affairs of the Russian Federation. Deputy Director of the Department of European Cooperation |
Moderators
Abramyan Rafael
Ministry of Economic Development of the Russian Federation. Director of the Department for Development of Interregional and Cross-Border Cooperation
Organizers
Materials
Location
Hotel Park Inn Pribaltiyskaya, St Petersburg, Korablestroiteley str.,14