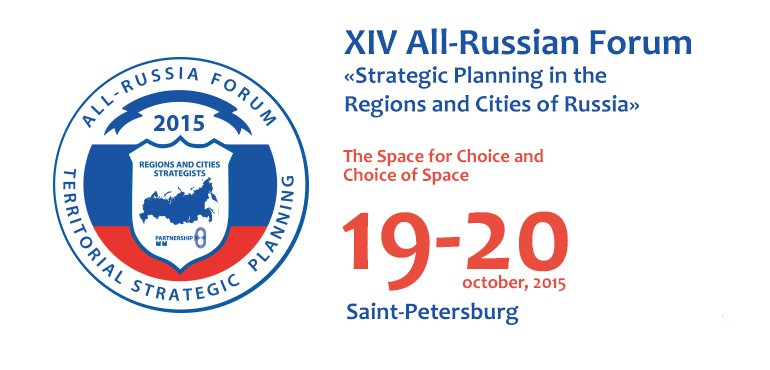 2015 Forum Theme
The Space for Choice and Choice of Space
Programme
19.10.2015

P13c

17.15-19.15

Foresight

The Future State of Transport and Engineering by 2040: System Perspective
Summary
The most part of investment projects in the sphere of transport and engineering infrastructure is aimed at solving local problems of regional development, initiating these projects. In these circumstances, it is impossible to develop a common vision of the future state of transport and engineering. Foresight is aimed to create such vision, taking into account the following factors:
• creation a new framework of settlement, where the metropolitan area and conurbation will take the central place;
• increasing mobility of economically active population;
• appearance and introduction of new advanced technologies in the sphere of transport and engineering.
Such a system vision will be claimed by representatives of federal and regional authorities, as well as business, who work on new forms of PPP in infrastructure sphere.
Organizers: Centre for Infrastructure Economics, Giprogor, Economic Partnership "New Economic Growth"
Attention! This module displays only registered moderators and speakers. Download the full version of the Concept:
Äîêëàä÷èêè
Chistyakov Pavel, Centre for Infrastructure Economy Limited Liability Company. Vice- president of Centre for Infrastructure Economy LLC

Foresight of future state of transport and engineering infrastructure in 2040
| | |
| --- | --- |
| | Grudinin Mikhail, OJSC "Russian institute of city planning and investment development "Giprogor". CEO |
Rodionov Andrey, Nomura Research Institute, Moscow branch. Deputy general manager, Excecutive Director (Moscow branch)

Japan's experience: high-speed rail - relationship and synergy with territorial development
Averkov Viktor, JSCo "RZD". Deputy of Head Department for liaison with federal and regional authorities

Foresight: pairing of transport development with transfer of centers of political capital
| | |
| --- | --- |
| | Elizarov Sergey, OJSC "Russian institute of city planning and investment development "Giprogor". Deputy general director |
Dolgikh Elena, SGM Agency. General Director

Actualization of the city development strategy with international standards
Moderators
Kosoy Vladimir
Centre for Infrastructure Economy Limited Liability Company. President of Centre for Infrastructure Economy LLC
Organizers
Materials
Location
Hotel Park Inn Pribaltiyskaya, St Petersburg, Korablestroiteley str.,14